Wow, many thanks to you! Your help and support was great. Not only with respect to scientific content and technical support, but also mentally – preparing the proposal together with you saved me a lot of stress!
Your comments are absolutely amazing. I don't think I've ever had such a good and careful review of pretty much anything I've ever written. I'll be sure to talk to my colleagues about your exceptional service.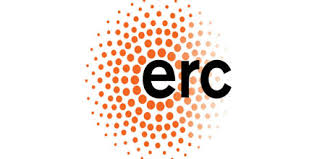 MemOriStem – Origins and Consequences of Hematopoietic Stem Cell Memories.
Awarded with ERC-2021-StG
I am extremely satisfied with the help I received during preparation of my grant proposal. The service was really outstanding. Comments on drafts of my grant application and suggestions of changes were excellent, and allowed me to prepare a project which was significantly improved relative to the original draft. The communication with the advisor was also excellent, the contacts were very easy, and I got quick answers to all the questions I asked. Moreover, I received great advices not only on the grant proposal itself, but also on various technical points which are important when preparing applications for grants. Thank you very much! I will strongly recommend your company to any scientists interested in applying for advanced grants.
The wonderful collaborative effort with Sciencepoint was transformative for my grant application through constructive structural changes that I believe made a complex project much easier to understand. Many thanks!!
ERC-2021-AdG applicant (LS4)
I am fully satisfied with your work. You have done an excellent job and to be honest, I have been learning a lot. This experience will certainly serve me for other future grants and applications: many thanks again!

I will definitely keep you updated about the outcome of my proposal.
ERC-2021-CoG applicant (PE4)
Thank you so much. I have gone through your changes […], and they are spot on.

– I'm definitely going to send the best application that I can […] and I thank you very much for that. You helped me to organize my ideas and to face difficult issues, and eventually to feel proud of my life-long professional purpose […] So here is a very happy customer.
ERC-2021-StG applicant (LS7)
Thanks a million for this fabulous service! I am extremely grateful for the speedy and constructive review. I already feel that it will have a huge impact on my proposal and help me improve it.

– I perceived a very high level of professionalism in the constructive review that helped me improve my proposal.
Sciencepoint.eu have been extraordinarily helpful during the preparation of my applications and job interviews for a PI position.
They have provided me with guidance on how to strengthen my proposal and communicate my research and future plans.
I just want to say thank you for the advice and feedback you have provided through the last couple of weeks and I hope that I can contact you for future applications! […] I truly enjoyed the comments that I have received, not only technical or practical ones, but also scientific ones, and every single comment a lesson!
I got the Marie Curie fellowship! Thanks so much for all your hard work! I couldn't have done it without you. I have attached the reports.
I have worked with sciencepoint several times on large, demanding projects where we needed a lot of scientific experience, both for content and organisation of large international grant applications. Each time, he delivered top-quality service on time, and real peace of mind. Also, communicating with Malte was super easy, which is essential for keeping to strict deadlines. Can't wait for my next project with sciencepoint.eu!